I figured this would be a good thing to have, when the forum gets bigger and people want to know where this is.
Step 1 is simple, dont be stupid, make sure you are comfortable doing this. Messing with cars isnt for people who dont know much, dont be afraid to ask question (use the search function first, please).
Step 2: gather tools, all i needed was a 10mm nut driver, and a 12mm ratchet.
Step 3: Now it gets fun, time to remove the battery strap down. These are 10mm nuts, dont undo them all the way, take them to the top of the bolt and just finagle it off the hole in the case, not too hard at all.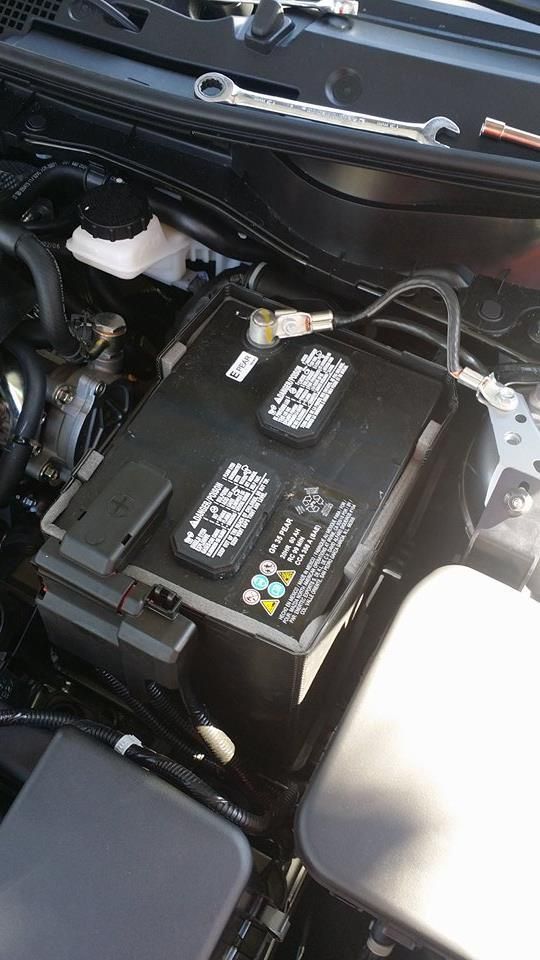 Use your 10mm to take the terminals off, once the battery is out your 12mm comes in hand, it IS possible to do this with a 10mm ratchet and not move the battery box, but i went this way so i can see whats going on behind the scene. The 12mm is used to remove the 3 bolts on the bottom of the box, just pull the intake box up a hair and itll just pull right up no problem took me all of 10 minuets start to finish for these pictures.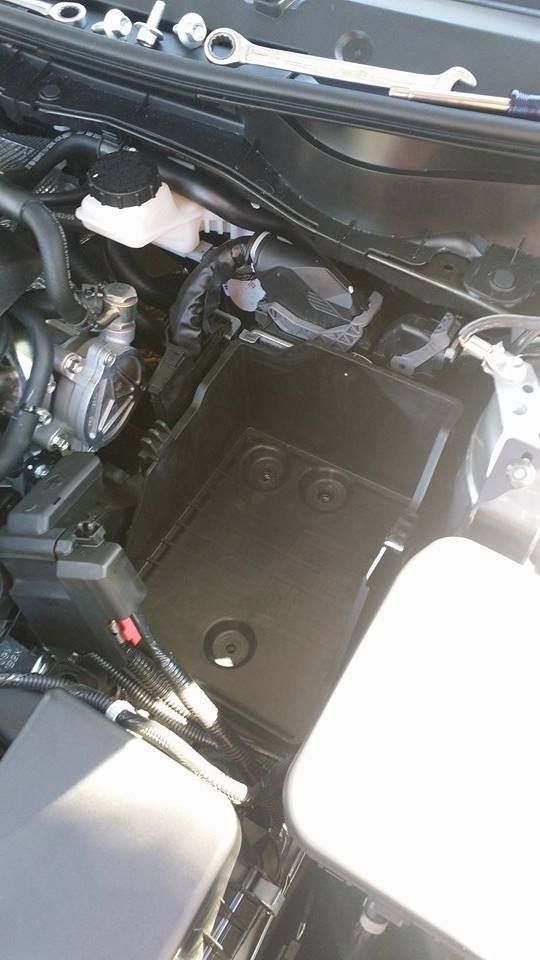 Once you pull those 3 bolts out, just pull the box out and the 3 10mm nuts on the ecm are avalible to easily come off. I didnt need to pull my pcm off so i forgot to get a picture of those...
NOTE: I did not lose my favorite radio stations, but my trip did reset, and my radio settings reset to 0, I'm not sure what else reset, I'd assume something navigation might reset, but I don't have that currently so I do not know what all will reset to factory.